Bath & Avon
If there is something such as a country city then surely Bath is it. Surrounded by wooded hills, graced by beautiful bath stone buildings, the River Avon flowing through, its a stunning spot. And it's home to Foot Trails HQ!
We love all the architecture and the rich history of Bath but also the countryside that sits on its doorstep. Quiet valleys, tucked away villages, stories of mills and canals, perfect for your walking vacation.
--- Walking Tour Collection ---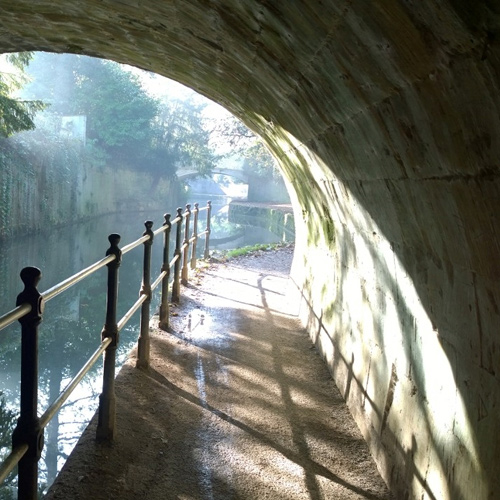 Why choose Bath and Avon?
Georgian Bath sits in the valley of seven joining hills. Touched on all sides by superb countryside this beautiful city of Georgian architecture and its surrounding countryside are the home to Foot Trails HQ and a wonder for you to explore on foot.
Admire beautiful Georgian town houses built in 1790
Walk in green countryside with valleys and hills
See the roman baths with their warm thermal waters
Explore the waterway of the Kennet and Avon canal and the winding river Avon, rich in wildlife
Taste delicious local foods including the famous Bath bun, Bath artisan cheeses, chocolates and freshly baked artisan breads from local Thoughtful bakers – combine them together if you wish for a picnic to enjoy on route at Prior Park gardens.
"Just letting you know that we really enjoyed the first two walks in Bath and the Prior's View walk today. The guide notes were faultless and took us to some really interesting and beautiful places."
Di and David, UK
With Foot Trails you can choose from 4 styles of walking holiday or tour:
More information
Would you like some sample itineraries?
Contact us and we will send you example daily itineraries for our walking holidays.
Join our mailing list
Receive all the latest news from us including new walks, walking and equipment tips and special offers.