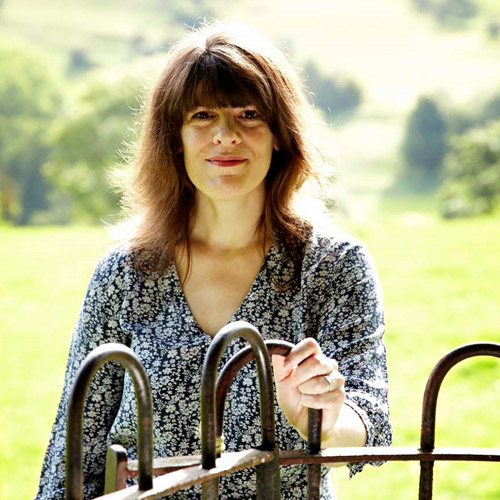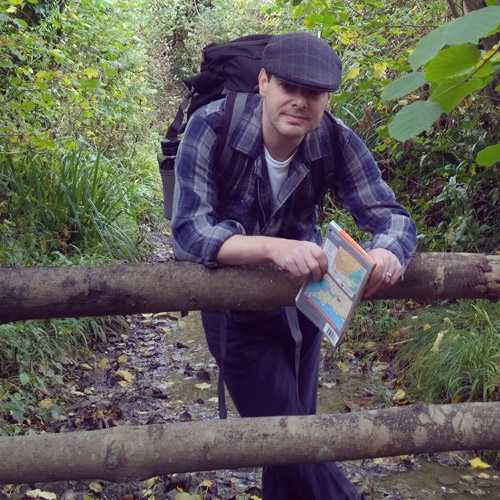 We would like to tell you a story of how it all began and why.
Some years ago two young people gave up their jobs, house and car and boarded a boat for France.
They carried with them an appetite for adventure and travel, a small two man tent which they nicknamed Therese, a ruck sac each with a few essential clothes and a calor gas stove to make tea and cook supper.
The "girl", although having grown up on a farm and adoring the outdoors had always said she wasn't a walker or a hiker. The stereotypical image of perspiration filled endurance hikes and knee length socks put her off.
But the walk through France, and it was a long one, over 680 miles and three months gave the girl and boy lots of time to think, and do what they loved most, be close to nature and explore. They got up when the day turned light, sometimes to the sight of stars and went to bed as the light fell. They lived in harmony with the rhythms of nature. They wandered fields of sunflowers, lavender and vines, crossed plains and travelled through ancient villages. They saw the sun set and rise and ate delicious local food.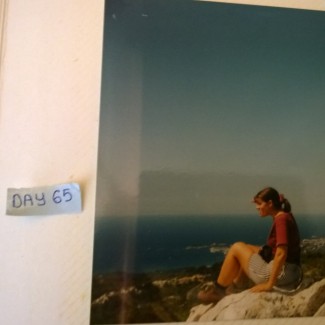 And they not only discovered countless stories, they made many of their own...Returning to the UK they lived for a short time in Therese on a campsite and pondered the future.
The girl was so inspired by the walk and adventure, the journey they had made that she wanted others to feel the same way, experience inspiring sights and places, have a sense of adventure.
But at the same time she was frustrated by the stereotypical image of walking in Britain. She wanted to show it wasn't about the number of miles that are clocked up, she was determined to prove how walking and hiking could be enjoyable, fun, relaxing, indulgent. And she set about researching the possibilities of doing just that and thinking about how to do things differently in British walking and rural travel.
In 2002 the girl launched a company that was destined from the start to do things differently. It avoided the formulaic nature of mass tourism and focused instead on people, individuals and their experience. It helped people enjoy walking in rural England with experiences that were tailored to them. Different length walks. And lovely places to stay, country pubs and inns with lots of creature comforts and great food. Places which showed the authentic nature of the south west of England.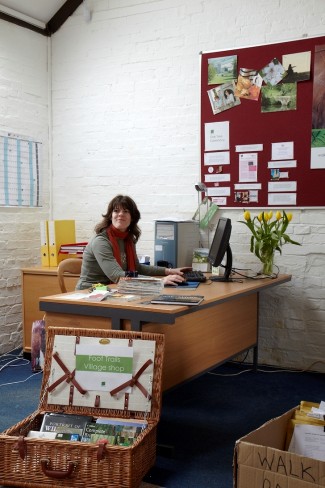 And the trails avoided all the busy touristy areas which were full of coach tours, travel en mass and crowds. They would avoid the national trails too because these were also busy and crowded. In fact some saw in excess of 800 000 to a million visitors a year. It vowed to be responsible as well as successful. The girl believed that business could be a force for good in people's lives as well as be successful and make profit.
Sometimes it wasn't easy. Everyone told the girl it was a crazy idea and would never work. People mocked and sneered. There were inevitable challenges.
But still they persevered and people began to travel with them in greater numbers praising them for the quality of their Foot Trail experiences and their care.
And others began to work with them to provide accommodation in their country inn or a ride in their taxi. All believing too that travel and walking should be an individual and enjoyable experience. That holidays are precious and should be enjoyable, about space and freedom. It was all about experience.
The girl was me, Alison Howell and the boy my now husband, David. The company Foot Trails. And whilst this is one story, we have more to tell and create, with you as we work to create an innovative British travel company with a global outlook.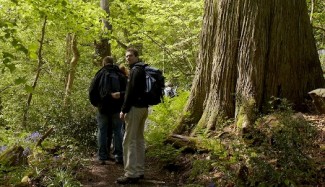 Today a small and dedicated team share in the passion for helping Foot Trails guests discover and explore the very best of south west England on foot. Our vision – to be the world-wide company of choice for British rural travel on foot.
Here in 2017 guests travel from all over the world to enjoy a Foot Trail. And can explore well over 900 miles of spectacular countryside, villages and historic sites on a custom made Foot Trails route and holiday. Plans are afoot (ahem!) for many more adventures and trips. Thank you for reading our story.