Awards
Awards, awards, what are they all about?
Well Foot Trails see them as a useful yardstick about how we are performing as a company. A way of telling you how seriously we take our standards and our desire for excellence in all we do.
So we put ourselves forwards on occasion to test ourselves against other companies and see how we fare, where we are doing well and where we might improve.
In the last 12 years we have been honoured with some awards for our achievements and here is a brief description of them and what they meant to us.
August 2015
Bath Business Awards
Business Person of the Year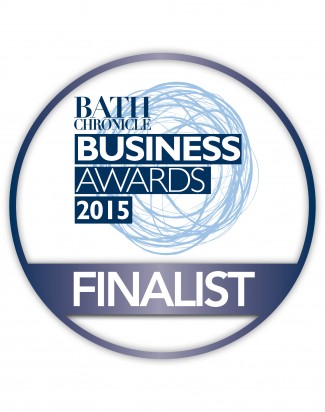 Alison Howell, our founder and Director, has fought off fierce competition to reach the final three of the Bath Business Awards as Business Person of the Year for her work with Foot Trails. We await the results at a black tie ceremony at Bath Racecourse on 24th September.
2013, 2012, 2009 and 2006
Green Tourism Business Scheme
Silver, Gold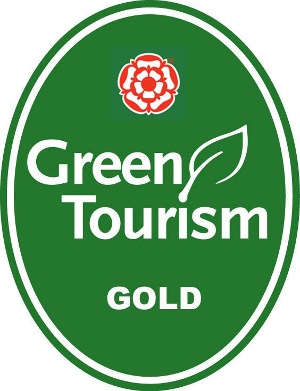 13 years ago green issues were uncommon. Anyone who spoke about them regarded as a hippy. Times have changed fortunately and being responsible is now regarded more seriously. We put ourselves forward early on for these awards because we wanted to know how we were performing compared to everyone else as far as the environment was concerned.
We were the first in Wiltshire to join and achieve a Silver award in 2006 and the first to gain a Gold in 2009. Recently achieved for the second time in 2012. Foot Trails has introduced over 60 measures with a positive impact in that time. Our work continues.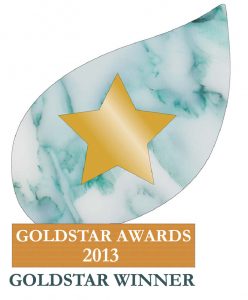 In November 2013 Foot Trails achieved one of the highest scores in a gold grading for an activity provider in the UK and Ireland and we were awarded the Goldstar award in Bristol by Earth Pilgrim Satish Kumar.
December 2013
Small Business 100 winner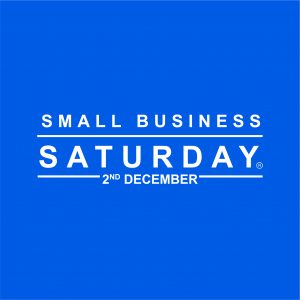 Foot Trails was immensely proud to be chosen as one of the 100 small business winners in the very first, inaugural Small Business Saturday campaign.  A campaign in the UK to highlight the success and contribution to the economy and local communities small businesses make.  Foot Trails was invited to a reception in Downing street and involved in media campaigns on radio and press.
2011
South West England Tourism Excellence Awards
Silver – Sustainable Tourism Award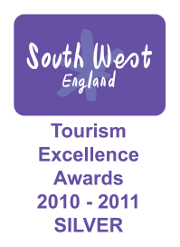 This was the second Tourism Excellence award we have received. It is a great honour to be acknowledged by your industry peers and in this instance for our work on sustainable tourism with rural English communities. A glittering night when walking boots were exchanged for heels and were presented our award by TV journalist and broadcaster Declan Curry of Working Lunch.
2010, 2009, 2008
Big Tick for Rural Action
Business in the Community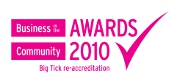 We all felt so proud (guests, the team, country inns and suppliers) to achieve this award and become the first UK travel company to be awarded the Big Tick for Rural Action. The award given to acknowledge our positive impact on rural communities and economies through tourism.
Foot Trails reached the top 5 in the UK in this category. David and Alison were invited to 10 Downing Street and the Houses of Parliament Corporate Responsibility Select Committee to share good practice.
Click here to watch a video of the day we celebrated with an oak tree planting ceremony
2007
South West Tourism Excellence Awards
Gold – Tourism Experience of the Year
When Gill, then Editor of the Sunday Express announced the winner of the Tourism Experience of the Year in Gloucestershire, Alison and David were happy yet in shock! It was such a huge honour to receive this award from Foot Trails tourism industry peers, and to be named the best of hundreds of tourism businesses in south west England.
2006
Country Living Enterprising Rural Women Awards
It was a gre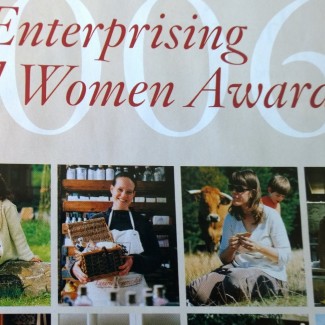 at honour for Alison to be named as one of the UK's most enterprising rural Women. Meeting the other winners and finalists at Hampton Court, Alison commented that it felt wonderful to be part of a set of inspiring women who are working to change and grow rural business in England. And her award was presented by Country Living Editor Susy Smith.
Save
Save
Save
Save