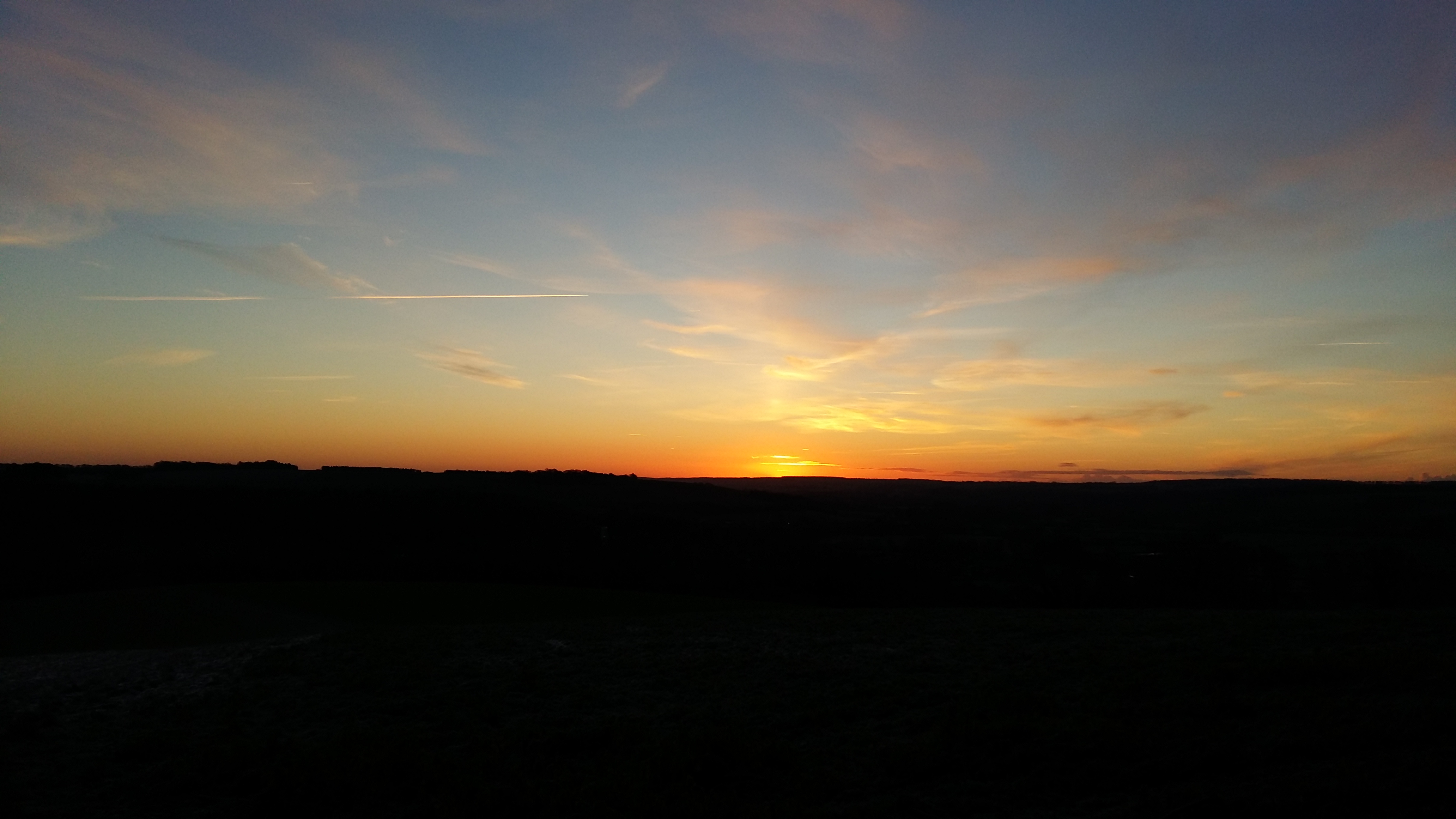 28 Dec

Up and Out with a Winter Sunrise

Up and Out with the Winter Sunrise

As winter deepens we wait eagerly for days like today. Clear skies promise frost, ice and a spectacular sunrise.

Dressed warmly for an English winter with wool scarves and gloves, warm coats and waterproof boots we head out of our Wiltshire home and base and up onto the hills of Salisbury Plain.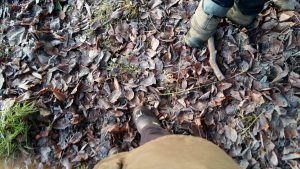 The frost is hard and the grass is frozen solid. It gives that satisfying crunch as we step over it.
On the horizon, through the silhouettes of magnificent tree skeletons the golden ball of the winter sun is making its way upwards and towards the horizon.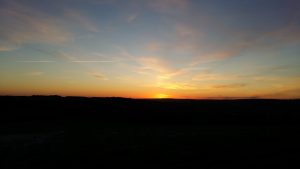 The sky surrounding it is tinged with a mix of beautiful colours, pinks, yellows and oranges. There is an air of anticipation and impending warmth on a frozen land.
Soon the sun breaks over the horizon and the land in its immediate gaze is flooded with warm gold. The effect is dramatic and beautiful, inspiring and uplifting all at the same time.
The copper leaves on the beach trees in the little patch of woodland burn orange.
The ice crystals in the frost mirror the suns rays.
Everything seems to glow gold.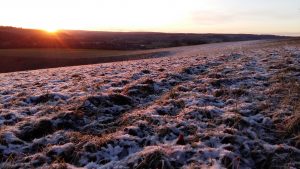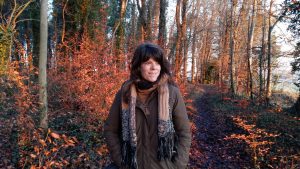 The countryside is transformed, bathed in light and highlighted. It is awe inspiring and beautiful to walk through. And such a peaceful start to the day.
For inspiration for your own Foot Trail adventure, whatever month of the year you wish to travel, please visit our website at www.foottrails.co.ukwhere you can find our top tips and seasonal inspiration for winter, spring, summer and autumn.
https://foottrails.co.uk/inspiration/
If you have a question about the best time to travel and walk here please just ask. We love hearing from you and are happy to answer your questions. Simply email Team Foot Trails at enquire@foottrails.co.uk
Seasons greetings and happy trails. Alison and Team Foot Trails