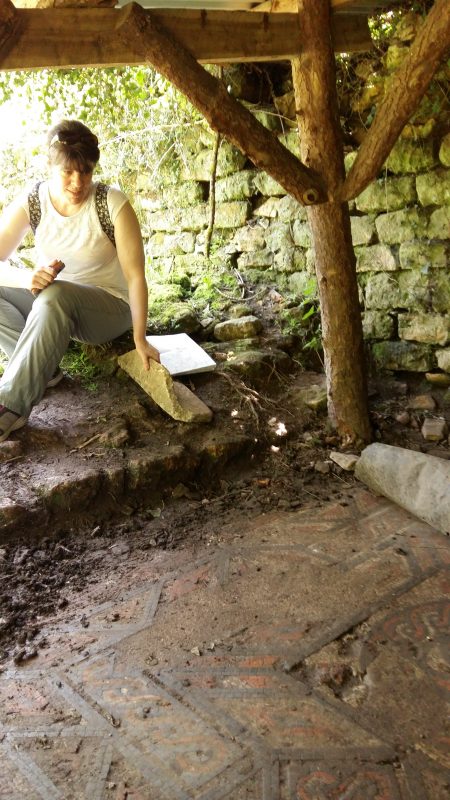 05 Jul

Hidden roman villa in the woods – Creating a new Cotswolds trail

New trail – Winchcombe Royal (Behind the scenes)
The Cotswolds, South West England

Creating trails is hugely enjoyable. It's something I've been part of for 16 years.
Designing experiences that help you, our guests, to get yourself off the beaten track, away from the crowds and deep into rural South West England.
Finding places that are (blissfully) not in guide books or churned out in package tours.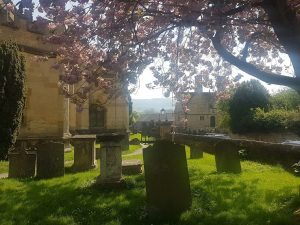 People often ask how we do it.
Well, I have the help and expert input of my husband David and sometimes one or both of our two children, who've grown up with walking well and truly embedded into their lives.
Having the company always makes the walk more fun and our combined knowledge and expertise are now a well chiseled tool.
It is a combination of knowledge, learnt over years of walking the different paths and trails of the South West, and an idea in mind.
The two blend and we work on a theme and an idea, before mapping it out on a map.
Next comes testing it out.
Many a good idea in theory or on a map, has not worked well in practice when on the ground.
Perhaps the hedges are tall and obscure any view.
Maybe a piece of land is particularly overgrown (some of our paths will be a little wild as we avoid the national trails).
The only way to know it's good is to walk it through.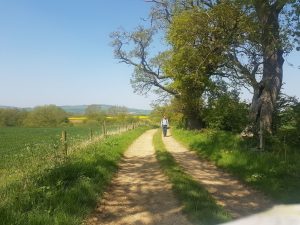 A few weeks ago I was in The Cotswolds, with David, and we were creating a new trail we have called – Winchcombe Royal.
It was a glorious day.
Deep blue skies ran almost without a cloud but it was pleasant temperature.
Part of our trail passed through the middle of a field of near neon yellow Oilseed Rape.
An always cheering experience.
With a strong smell produced by the flowers.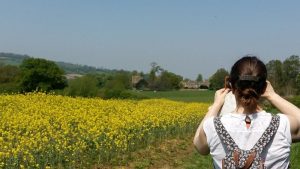 We were headed towards something I was very excited to see and had never seen before.
A roman villa, hidden in the woods.
Approaching through the trees you would be forgiven for not even knowing it was there.
Over the centuries (and there are many, 17 of them) the villa has been allowed to fall back, crumble gracefully, back into the woods and into the earth.
Stepping over the original foundation stones which were covered in moss and criss crossed with brambles, the eye began to adjust and soon I was making out the boundary walls of the entire site.
Weaving through a patch of nettles I arrived to what can only be described as a collapsing short hut.
Ducking beneath, I pulled back a sheet of aging tarapulin that seemed at odds with what lay below, to reveal an incredible roman mosaic floor. That was last walked on (most likely in the dining room) during the 2nd or 3rd century.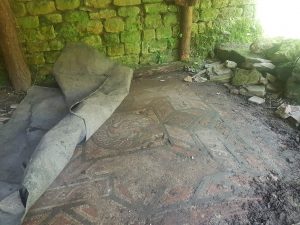 This was one of those occasions where I literally am forced to say wow out loud.
Something remarkable about seeing something so ancient in such a natural setting.
And let be. (although the inhabitants of Sudeley Castle did raid artefacts in the 18th century).
No visitor parking, no sign posts, no Q codes or talking handsets.
The joy of this discovery was that it felt my own.
My imagination fired by the site of this roman villa in the woods, I was forced to think myself about who might have lived here, stepped here, and what their daily life must have been like.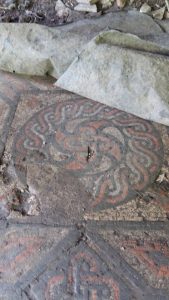 David talked into the dictaphone as we walked, recording our every move.
I held the map, turning and twisting it to align with our current direction and plot the way ahead. Taking photographs as I went.
It was a glorious day on the trail and I felt, as I always do, so excited to know that our guests would follow this same trail after us, making similar discoveries, tinged by their own impressions, on our new Winchcombe Royal Trail.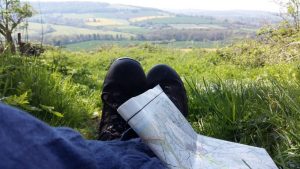 Enjoy our new Winchcombe Royal Trail as part of our Taste of the Cotswolds (Staying in One Place) or Complete Cotswolds (Inn to Inn) Foot Trails.
Fabulous ways to see and walk through the Cotswolds, without the crowds.
Email for a free example itinerary and brochure to enquire@foottrails.co.uk or call us to talk with one of our team on +44 (0) 1747 820626. We'd love to tell you more.
Warm Regards
Alison Howell, Founder