19 Oct

Autumn Walk in an English Woodland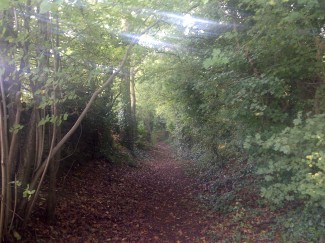 When I was a young girl I spent hours concocting imaginative stories about enchanted woods. The stories were of course inspired by real places I visited often in my childhood.
And my walk this afternoon in the woodlands pictured above in Wiltshire (South West England) was so atmospheric and beautiful that it took me straight back in time.
Woodlands are a special habitat. And home to many different animals, birds, plants and trees. Woodlands are the perfect place for a walk that will let your mind run free or to let you imagination loose as you please as there is so much to enjoy and look out for as you walk.
Early autumn in a woodland provides a variety of things to spot and differing colours and textures. On my walk today there were bright red rosehips pictured below (a strong source of vitamin C), windfall apples and white and cream mushrooms.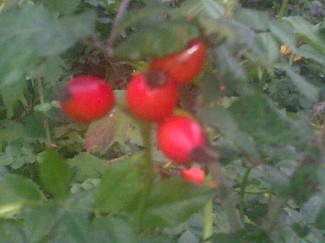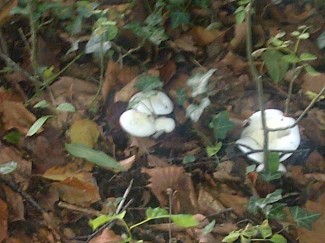 Squirrels ran, played and leapt through the tree branches. Different birds sang, a Buzzard left its high treetop perch and took off in front of us.
As can so often be the way with an English autumn the clouds were racing across the sky at speed and the one short sharp downpour we experienced (we hurtled to stand beneath a handily placed crop of Beech trees) was soon replaced by growing patches of blue sky. Weather like this transforms woodlands from bright and colourful places lit up by the spotlight effects of the rays of sun which make their way through the still thick tree canopy to illuminate the leaves to more mysterious darker places where fresh raindrops drip through the undergrowth and glisten in droplets.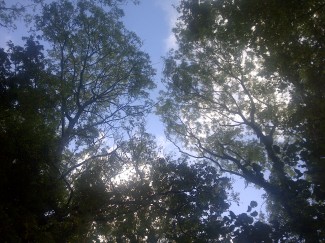 As time passed I didn't notice it. My mind tuned into the bird song and chatter in the trees. A badger set had spread out across the crest of a hill and its numerous entrances looked freshly used. I wandered if the badger was below ground. The roots of different trees weaved across the path and in one place seemed to form a scale of steps up the slope. It was a most enjoyable woodland walk.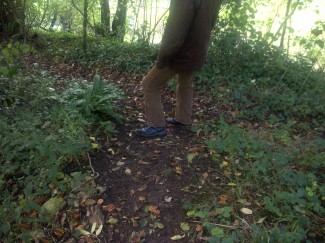 An English woodland is a magical place to explore.
Note:
Foot Trails walking holidays often feature patches of interesting woodland we know. So whether spring, summer, autumn or winter you too can enjoy the different nature, trees and opportunities for spotting wildlife they provide. For inspirational ideas for your walking vacation or trip throughout the year please visit https://foottrails.co.uk/inspiration/