10 May

Visit from Deputy Prime Minister (and no lunch!)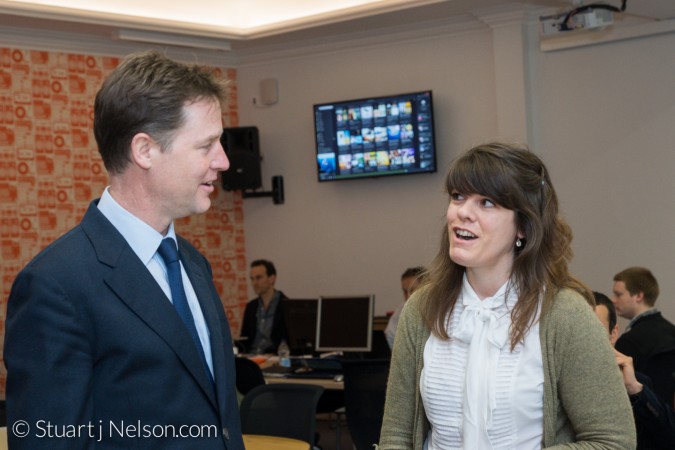 Our apprentice James and I were introduced to Nick Clegg last week during his visit to Bath at the Co-working Hub where we work.
Nick Clegg walked around the Hub meeting several members and I was delighted when he stopped to talk to me about Foot Trails, when and why we started, how business was going and what our plans are for the future.
I don't think James will mind me saying that it was his first occasion meeting an MP and I was especially pleased I had the opportunity to introduce him as he had run back to the office especially from his day at college during his lunch hour, missing lunch as a consequence!
And then had a run back before his lessons resumed!
(Thank you Stuart Nelson for the pictures)