01 May

It's May day!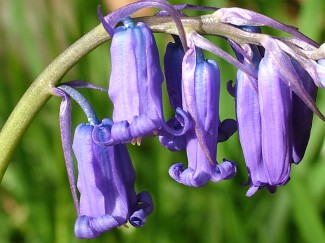 Today is May Day in England!
A traditional celebration day of fertility that started in Pagan times and has Celtic connections.
May Day first appeared before Christianity grew in popularity in England when it was first celebrated
as a festival of Flora. Flora being the Roman goddess of flowers.
I love this connection to the flowers. Although May Day over time became replaced by Christian festivals such as Easter time, there are still villages, schools and groups of people who celebrate and mark the day by taking part in Maypole dancing or crowning of a May Queen with flowers. And in my books any occasion to celebrate the countryside and nature is good.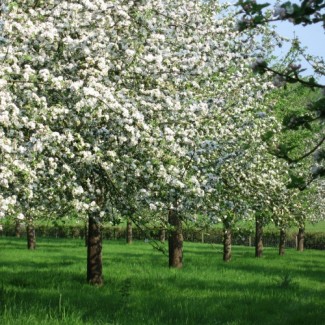 As a young girl I remember taking part in the village Maypole dancing in North Wiltshire. Holding onto one of the coloured ribbons which led from the top of a very tall pole, and dancing and weaving in and out until at the end of a dance (if all had gone well!) a beautiful pattern emerged like magic in the ribbons on the pole.
Flowers are an appropriate celebration for May. A time of full life when the countryside bursts to life in a vibrant and refreshing barrage of greens and of course colour from the flowers. Wild garlic and blossoms are just a few of the delights that you will find if you take a walk today, or on any day through May.
So here's to spring, to May, to flowers. To these wonderful stories from our past. Enjoy.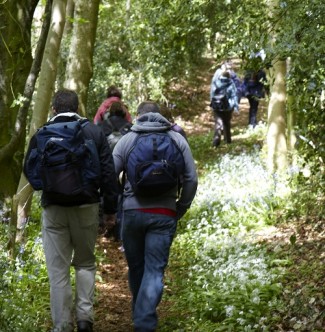 On May Morning by John Milton (first English Poet), discover more on our Eyford's Solitude Walk! (Classic Cotswolds walking experience)
Now the bright morning star, Day's harbringer,
Comes dancing from the East,
and leads with her The Flowery May,
Who from her green lap throws the yellow cowslip,
and the pale primrose.
Hail bounteous May that dost inspire,
Mirth, youth and warm desire,
Woods and groves, are of thy dressing,
Hill and Dale, doth boast thy blessing.
Thus we salute thee with our early song,
and welcome thee, and wish thee long.