22 Sep

Togetherness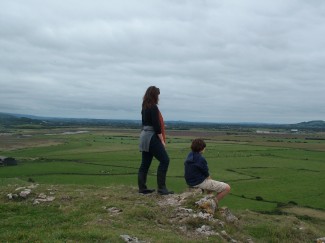 Ask each one of us what walking (or hiking) means to us and we will probably (and hopefully) all come up with our own meaning and take on it. It's pretty individual.
Right up there for me though, along with fresh air, freedom, nature and adventure is "togetherness". Sometimes I like to walk alone and sometimes I love to walk with my friends or my family.
As I am about to take an extended trip for Foot Trails today my walk on north Somerset's beautiful coastline was all about togetherness.
It gave me and the family time to talk, be together, share a joke and share in the experience of wonderful views and sights we saw on the way. Our walking was almost incidental. (although we loved it)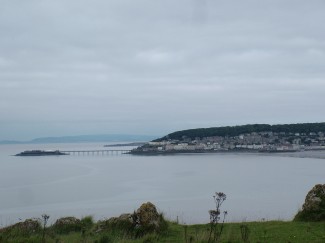 The light today was spectacular. It had a really bright quality to it. At times the sea and sky seemed to meet seamlessly. We enjoyed looking out across a glass like calm sea towards the wilds of Exmoor in one direction and Sugar Loaf mountain in Wales in the other.
My eldest son found the blackberries on top of the cliffs too irresistible to ignore.
And the different rocks, shells and seaweed on the beach gave my daughter a joyous time of exploring and using her imagination.
This stretch of the north Somerset coast has a very interesting history. In the late 1880's it was used to defend England from the French. And during both the first and second world wars it saw it's coastline forts used for spotting possible enemy ships and for practising with the latest technology of the time including the bouncing bomb. (It never worked)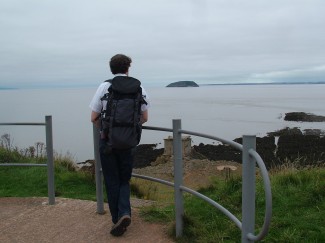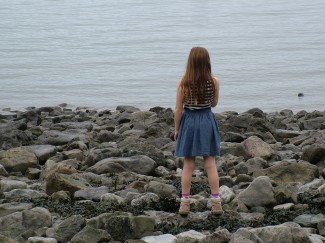 Yes, there are many wonderful things about walking. And I certainly returned clear headed and relaxed, cheeks rosy and warm from the breeze and the wind. But bringing people together, of all ages, to share in stories, history, food, laughter, exploring and some healthy exercise is pretty special in my books. And it's this sentiment which is at the very heart of Foot Trails. Creating a community. Sharing. Friends or family, companions or husband and wife or mates. Foot Trails is about creating wonderful trails and adventures, experiences, feelings and memories that everyone can share in.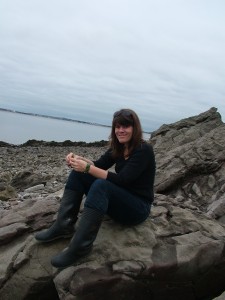 And this makes me very happy. Here's to togetherness.
Alison x