11 Aug

The old bench and Somerset

Rural Somerset and the old bench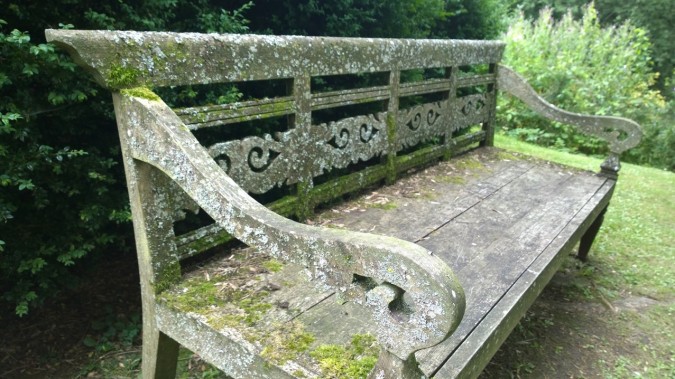 It is the peaceful, down to earth natural beauty of rural Somerset which captures my heart every time.
This rural county manages to deliver modern standard where necessary yet still keep one foot firmly planted in its past.
On Friday David and I donned walking boots and packed a rucksac to explore out to the west. Near perfect walking conditions (dry, no showers) enhanced our mood as we strode out amongst Somerset's rolling hills.
It is a joy to walk in places where it is possible only to hear the wind or the call of a bird. Not cars or other such sounds. In places we pushed through tall grasses and past the odd bramble but never minded because we knew it meant we were walking in places that weren't frequented by the masses.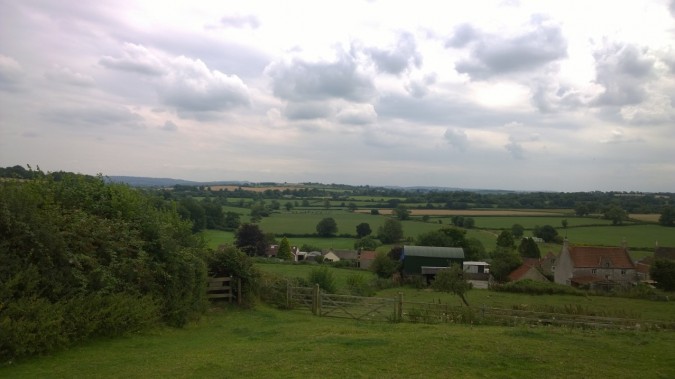 For me every walk usually has a highlight. This is always an incredibly personal experience. The great joy that we all see and appreciate different things. For me though it was the moment we wound down a narrow gravel track on a country estate and ended up crossing a small wooden bridge to arrive at a stone wall of the parish church.
Turning the corner we saw the porch where a man and woman were skilfully attaching white rose and dark green leaved flower garland around the curving archway in preparation for an English country wedding the following day we presumed in conversation together.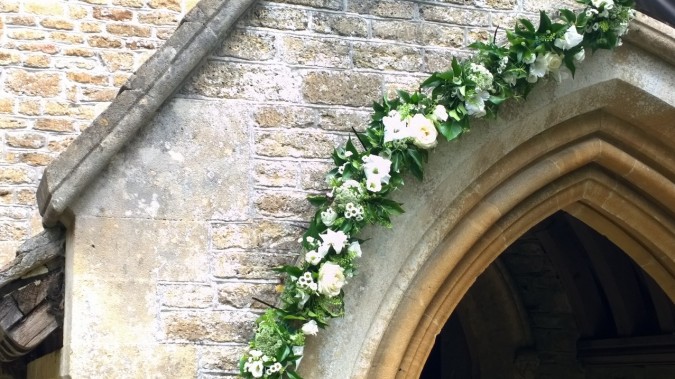 A further short few steps around the corner and we were stood in the ancient churchyard which looked out with immense stillness across a small lake. At the top of the grass sat an elaborate bench which had, some would say, seen better days, but I loved how it had aged. It was covered with moss and all the more beautiful for its years of weathering. What it must have seen stood in the little churchyard.
Walks are restorative things. For me often meditative in nature. It was a great pleasure to spend time walking in Somerset.