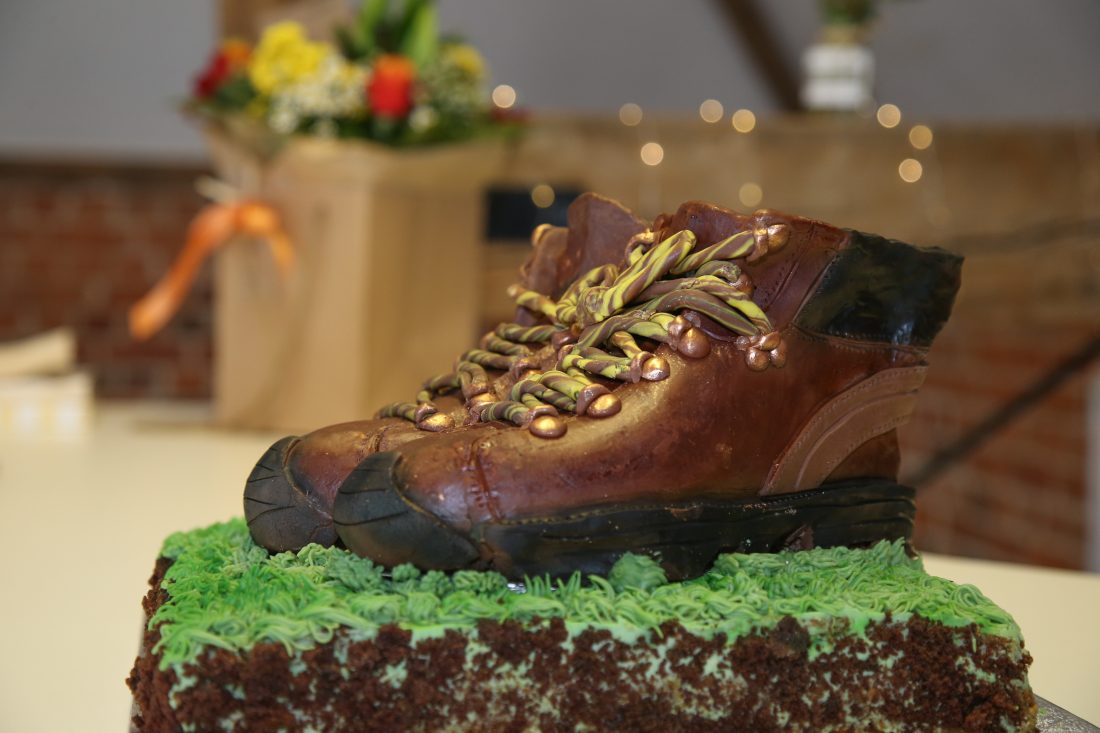 01 Oct

New rural HQ for Team Foot Trails

Friday 28 September 2018, a mixed group of people gathered on the Fonthill Country Estate in deepest rural Wiltshire (South West England) to celebrate the last decade of Foot Trails, the opening of our new HQ and to look forward with us to the next steps (excuse the pun!) for Foot Trails.

Everyone present had a connection to Foot Trails. Our trusted drivers who provide your transport drop offs, teams who accommodate our guests at our handpicked country inns, previous and current staff, advisors, designers, accountants, trail volunteers and more. More than we can mention here.

16 years ago I decided to start a new company, Alison Howell's Foot Trails. Why did I do it? I love the English countryside, and I felt strongly, and passionately, that there was something missing. I believed we needed a company focused on sustainable rural tourism and an organisation to provide inspiration, encouragement and support to enable people to be able to explore this beautiful place on foot.

I was deeply frustrated by the reputation and image walking and hiking had at the time in England and not impressed with the lack of authenticity in tourism. My upbringing in farming taught me we need to respect the landscape and work in harmony with it.

National Trails existed, but I felt passionate about helping people get off the beaten track, away from crowds and discovering what rural South West England is really all about. And Foot Trails was born.

It was a steep learning curve and in the years since, I moved our little company and our family to the city of Bath, creating new trails with David my husband. Until, earlier this year we made the heartfelt decision that Foot Trails needed to be back to where it belongs, in the country.

We were delighted to find a converted agricultural building back at Fonthill.

Here in our new HQ the team remain committed to what we do best.
Creating, innovating walking trails and immersive experiences that take you off the beaten track and through the best of South West England's countryside, villages and historic sites. Foot Trails provides an alternative to mass tourism and to off the shelf packages.

I've always believed that the best travel experiences are thoughtful, considered and enable you to experience things which are authentic and genuine. Places, people and sites you will likely never have discovered on your own. I train all my team this way.

For me, personally, Foot Trails has been a journey of highs and lows. I have faced crippling deep depression and periods of anxiety that have left me struggling, but, the vision I have for Foot Trails has carried me through, along with the love of my family and support of my team.

The values we hold dear are – respect – heart – simplicity – inspiration – service

So, on Friday, when the team (David, Deborah, Suzy, Ben and Vicky) and I planted our little oak tree – I was so honoured to think of all our guests, friends, colleagues and partners who have, and do, contribute to the success of Foot Trails.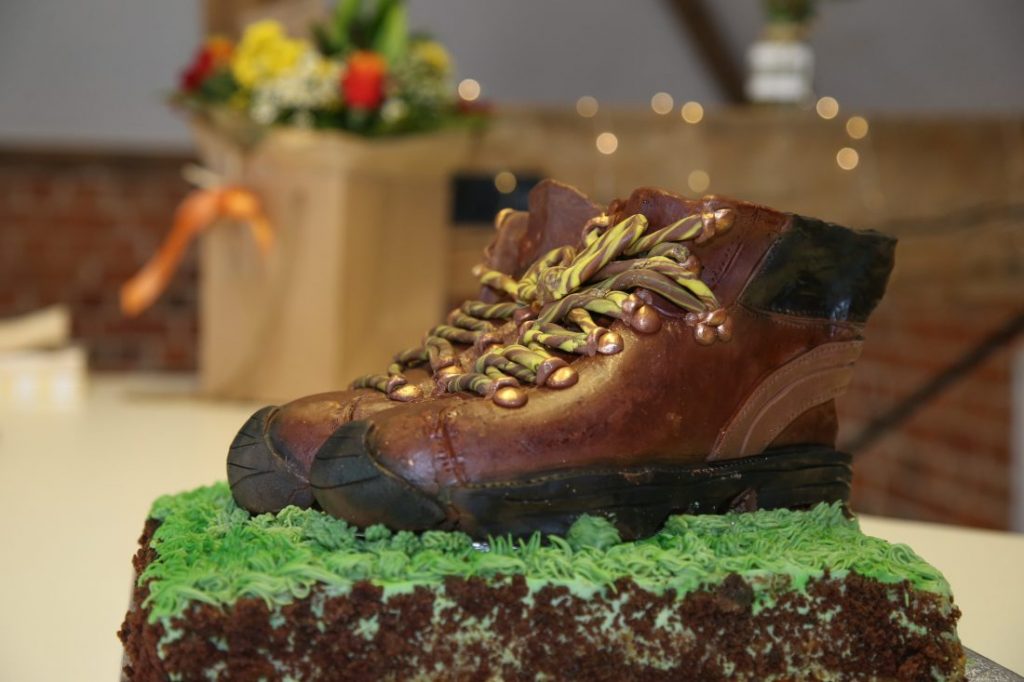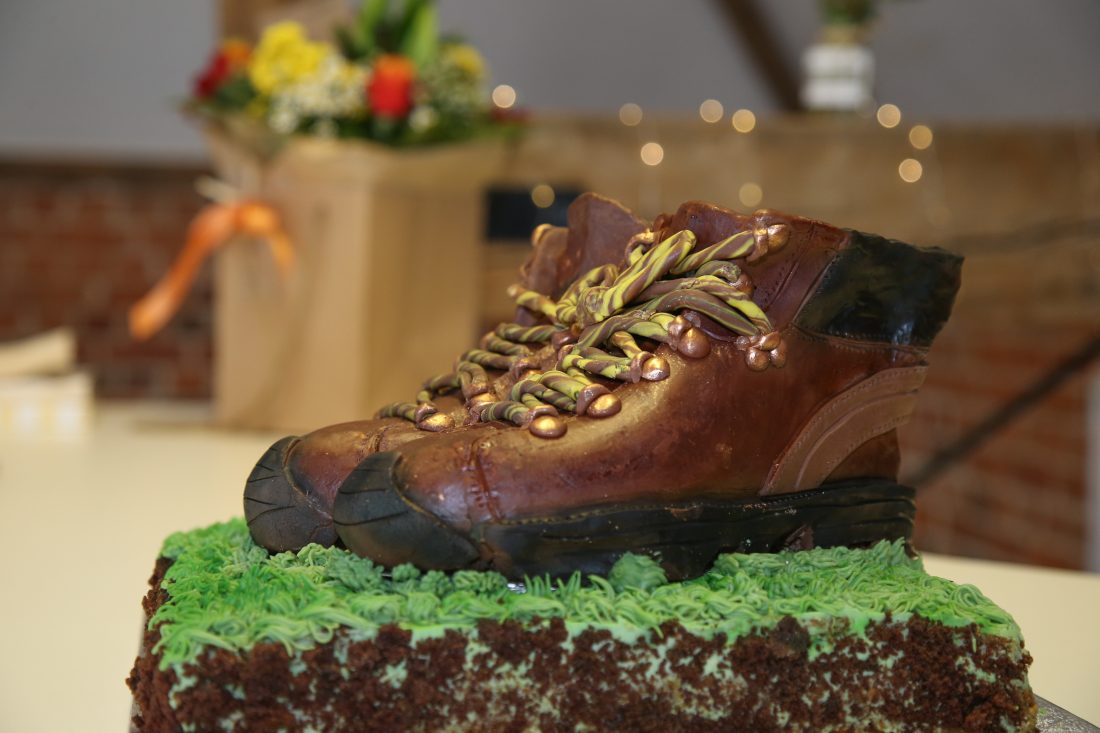 "From small acorns oaks trees grow."
Please enjoy these beautiful photographs captured by Jon from David Wiltshire Photography from the day – and thank you once again, sincerely and from my heart, for your support and interest in Foot Trails.
by Alison Howell Founder & CEO
For more photographs from our new HQ Launch and setting and Team Foot Trails planting the Oak Tree please visit www.facebook.com/foottrails