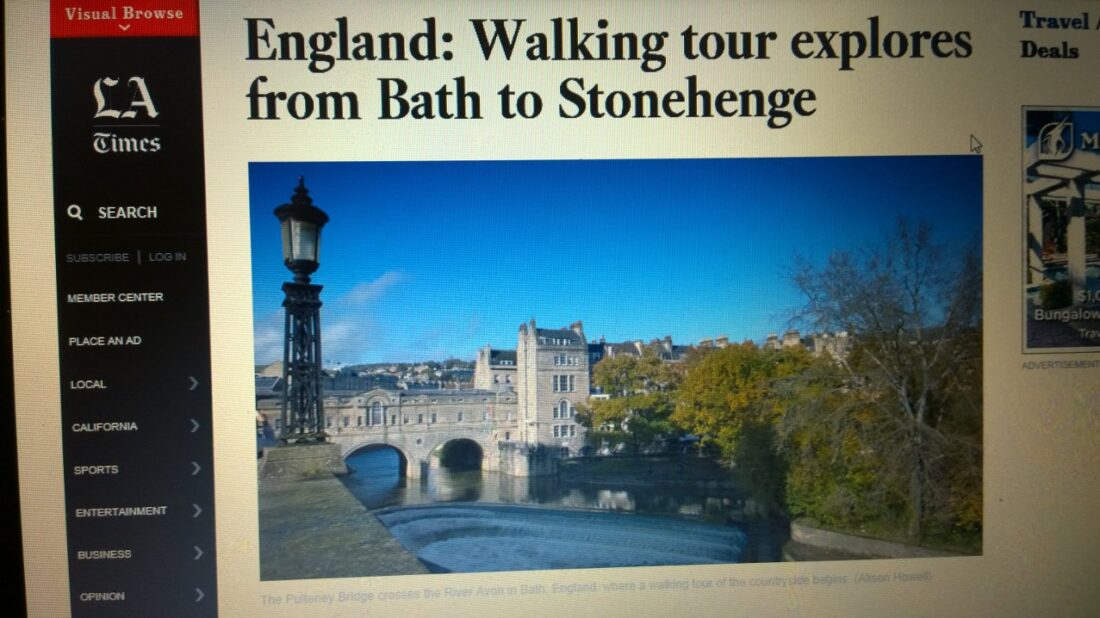 28 Dec

LA Times, Los Angeles features Foot Trails new guided tours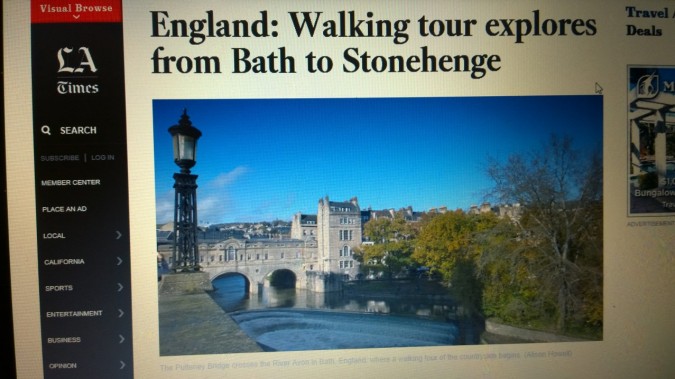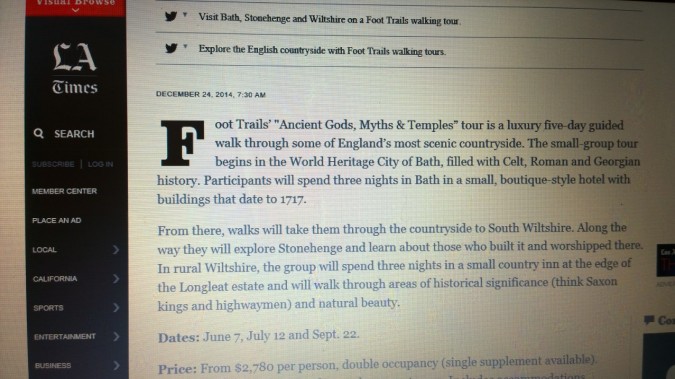 It is exciting to announce that the LA Times Travel section has featured news of Foot Trails new luxury walking tour, Ancient Gods, Myths and Temples, to feature in it's Christmas Eve edition.
You can read the full story here
http://www.latimes.com/travel/deals/la-trb-england-walking-tour-explores-bath-to-stonehenge-20141213-story.html
The series of new tours will provide a unique experience with the opportunity to join a small group of ten guests. Experiences include walking through areas of historic significance, off the beaten track and away from crowds; eating a picnic of local and regional foods from a wicker hamper in the grounds of world renowned Stourhead landscape gardens and approaching Stonehenge on foot to learn who built it and worshipped at the site with Foot Trails own local history expert David Howell.
Bookings for the new tour are arriving.
Recent Foot Trails guest Shirley Perry said on Facebook: "Walking with foot trails in England is special and a trip you will always remember. Exciting to see them getting the word out."