17 Sep

Foot Trails launches its new 2016 program

Foot Trails launches its new 2016 walking holiday program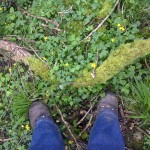 I'm not sure what noise would best accompany the launch of a new walking holiday program. Perhaps not a fanfare of music but more a furious stamping of boots in quick succession….
Anyway, whatever noise best suits it's here! Foot Trails new 2016 walking holiday program. Our widest choice yet of walking holidays that are all focused on one region, south west England. We now proudly offer the greatest and most expert choice of walking here in south west England than any other British company, over 900 miles of varied and superb walking trails in total.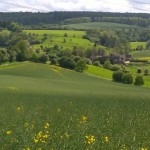 What makes Foot Trails different is our expertise. Our team creates every one of these trails and walking holidays using local paths and local knowledge. This means deeper exploring. Lots of testing on our part. A more authentic experience and we know from feedback from our guests more peaceful and crowd free as we avoid tourist hot spots and busy national trails. Walking should be relaxing after all.
So how do we put together a new program? Well, we listen a lot to you, our guests. Your feedback and comments. So for this reason you'll see new trips sitting alongside more familiar favorites.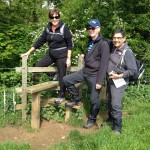 New for 2016 an independent SouthWest Explorer, a wonderful experience for those who would like a longer stay (up to 21 nights) with highlights of the entire south west region, visiting and walking in six of its counties.
For those who love our guided trails try our Autumn Glow in the Cotswolds in October 2016 or if time is short book yourself onto one of our expert led guided day walks, there are two to choose from next year. Journey to the Stones in Wiltshire and Bath's Prior's View in Somerset.
We have an unrivaled ability to tailor make your walking trip to suit you.
The 50 page brochure gives you an overview of a Foot Trail – what is it? Why choose one? A wealth of new photographs and a short description of each walking holiday available as well as guest testimonials.
You can find a copy of the new brochure here
http://issuu.com/foottrailsuk/docs/foot_trails_2016_brochure
We suggest a cup of tea or a glass of wine (depending on the time of day!) and sit down in your favorite place for a good browse and read.
We hope you find something to inspire you to come and explore our beautiful region, south west England in 2016. Oh, and we're open for bookings! So get in touch at enquire@foottrails.co.uk or via +44 (0) 1 747 820 626. We'd love to hear more about your walking plans and see how we can help.
As always we do suggest booking in advance. Our gorgeous country inns are small (on average each has just four to eight bedrooms) so places can book quickly and a way in advance. It's best to book early!