25 Mar

On the air waves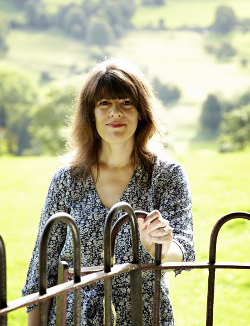 Last week I had a great experience as I was invited to join BBC Radio Wiltshire for two different interviews during English Tourism Week.
For the first I traveled to the South West of the county near Tisbury (a beautiful corner) to join Alan, the owner of a country pub I've worked with for ten years. As the chancellor George Osborne was delivering his budget Alan and I were getting ready to talk to Marie Lennon about the value of rural tourism to the UK economy and what English tourism week meant to us both.
One of the questions Marie asked me was why Foot Trails works with other rural businesses like Alan's. I believe country inns and country pubs provide the best experience for enjoying and exploring rural England. I also believe that partnerships are crucial to success.
As rural tourism is worth £17 billion to the UK economy (The Countryside and Land alliance published their report last week to co-incide with the budget) this is a very significant figure and industry.
For the second interview Marie and I donned our walking boots and head out over the countryside and fields of South West Wiltshire. We were lucky to have a clear dry day (no snow here) and although it was a little squidgy underfoot we could take in the beautiful views as the countryside swept out ahead of and on towards Salisbury.
I didn't realise at the time that I was to be Marie's first guest on her new "Ramblers Anonymous" feature. Marie and I talked about what I love about walking in Wiltshire and she asked me how my walking days had begun. My response will probably surprise many people.
If you would like to listen to my interviews you can find them here for 7 days
http://www.bbc.co.uk/programmes/p015flqy
And go to 1 hour 50 of the show
And on Marie Lennon's Wild about Wiltshire show
http://t.co/QSNfkCdSva
And go to 43 minutes 40 of the show
Alison