15 Nov

NEW – Pictures of England Book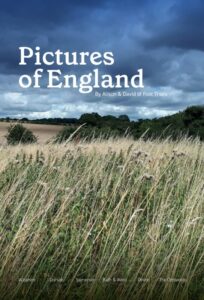 Limited Edition – Pictures of England
by Alison & David Howell of Foot Trails
Missed visiting the English countryside this year? Love rural England but could not get here in 2020? Enjoy dreaming of, and being inspired by, England? Looking for gift ideas?  Could you help us too?
Our NEW Pictures of England is us bringing the English countryside to you. A 40 page limited edition book of photographs taken across our Foot Trails country, the south west of England. All the images have been taken by Alison & David Howell, mostly in 2020, and we are delighted to share them. A limited edition of just 200 copies, each one will be signed by Alison & David. Only £20 plus p&p.
Buying the book is a way to help us too. The travel restrictions, whilst necessary, meant we were not able to welcome our guests from around the world. Guests that were booked for 2020 have been amazing in their kind words and support in looking ahead to 2021. Our hope is that sales of the book will help with our low season and be ready to welcome guests again in the spring.
You can buy your copy (& other gifts!) here – https://foottrails.co.uk/gift-shop/