As featured in The Los Angeles Times,  Discover Britain Magazine, The Independent, Daily Telegraph, The Guardian, The Australian, National Geographic Traveller, Lonely Planet Magazine, The Huffington Post and many more!
The story of autumn slowly unfolds in South West England with the changing colours of the trees, fungi, that cool chill in the air and the story always has the most spectacular finish with that vibrant array of reds, rusts and yellows. Come and explore from September to November on a Foot Trails autumn walking holiday.
NEW – Complimentary Seasonal Guide
For more advice on the best time of the year to walk in England, request your copy of our new, complimentary Seasonal Guide to Walking in England. Just email enquire@foottrails.co.uk or call David Howell on +44 (0) 1747 820 626
Read our pick of the best Autumn walking breaks and our most favourite things about autumn.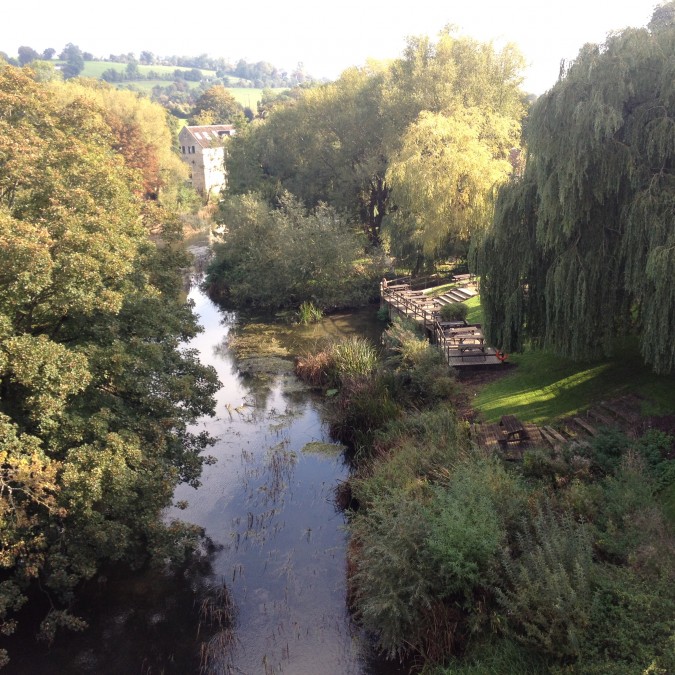 Pick one of our fabulous seasonal Autumn independent walking breaks
Because we live and work in the region of south west England itself, we have the knowledge only a local can, to help you to enjoy walks and walking holidays suited to each season. Autumn is no different. Our autumn walking trips focus on the best places for autumn colour, earthy textures, charming villages and country pubs with real log fires.
Our top ten favourite things about walking in autumn…
By Founder Alison Howell
1) The atmosphere created by those early morning mists which hover over rivers, lakes and countryside.
2) The great variety of weather. Autumn can be cool, a little breezy or it can produce vivid blue skies and clear days. Sometimes all in one day! We'll provide suggested clothing lists to ensure you're all prepared.
3) The emergence of funghi. There are said to be 8 times as many funghi as flowering plants in the UK. That's a lot!
4) The fun of jumping in piles of leaves, making piles of leaves, trying to catch a falling leaf! Need we say more.
5) Legitimate reasons to wear scarves, mittens and big woolly jumpers.
6) Knowing you are doing something which is fantastic fun but also great for your mental and physical health. Walking.
7) A mug of hot chocolate.
8) Having spent the day in the elements, kicking back by a log fire and having nothing more to do than relax and listen to it hiss and crackle.
9) Roasts and stews! They make a welcome return to British menus in the autumn. Along with bangers and mash (sausages) and fruit crumbles.
10) The smell of woodsmoke. Nothing beats its evocative scent in the country air.