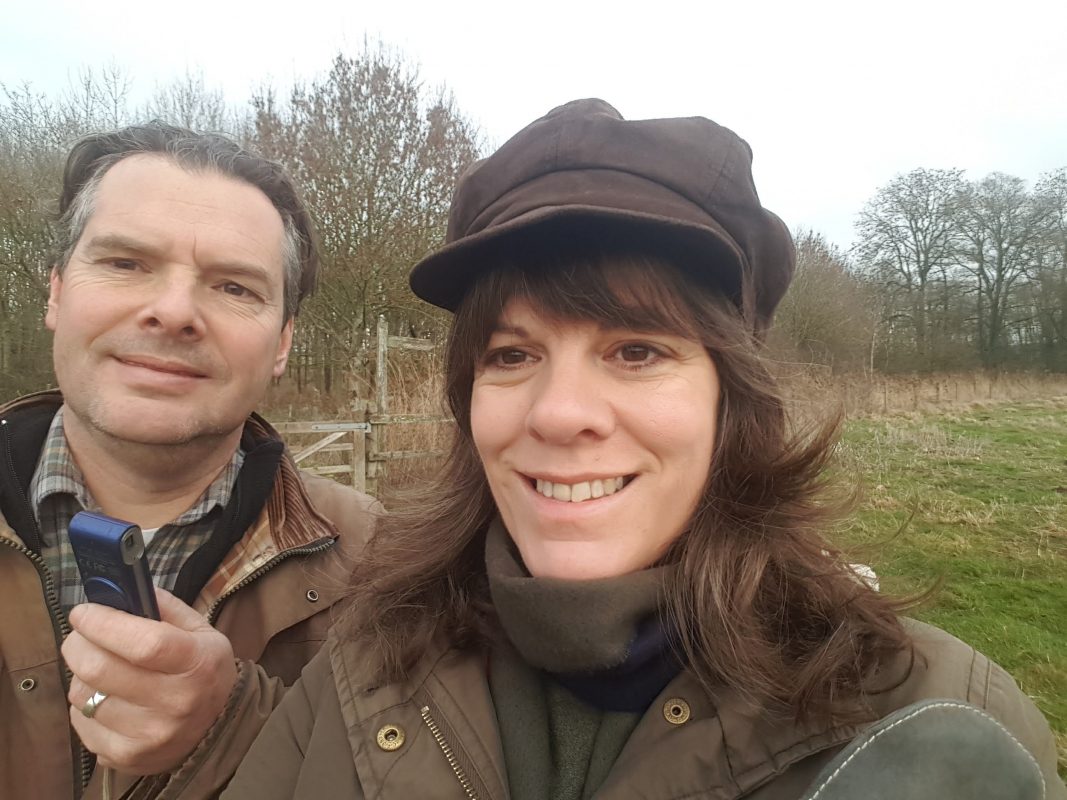 24 Jan

Behind the scenes – creating a new Cotswolds Trail

Behind the scenes
Creating a new trail in The Cotswolds
The Hay Meadow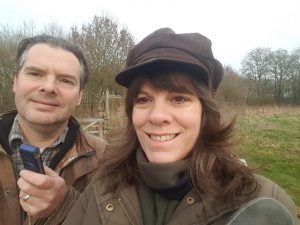 The January day began cold. Wrapped in multiple layers of clothes and with hats, gloves and a waterproof we pack a flask of hot coffee and set out for The Cotswolds to create a brand new trail. (We being Alison and David Howell)
The Trail, to be called The Hay Meadow focuses on a particular and beautiful area of The Cotswolds that features not only stunning villages and historic sites, but some of the country's last remaining 3% of meadow.
Every summer the meadows come to life with a rich variety of wild flowers. A sea of colour. A metre of meadow is said to contain 40 to 50 different varieties of plant and flower.
As always when we are creating a new trail we have a plan in mind. An approximate route we have compiled using our local knowledge and wish to test on the ground.
Sometimes this process of walking the trail through on the ground works smoothly. Other times it does not. Sections may need to be reworked or re-routed until we have a complete day and walk that both David and I are happy with, happy our guests will enjoy.
Our new Trail will have multiple options for length, making walking it a flexible experience.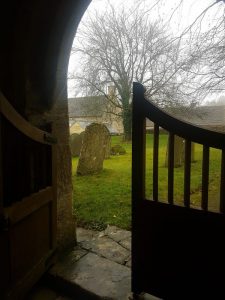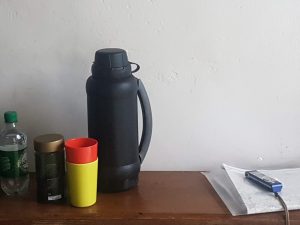 We set off in the morning and walk several miles through a village and across farmland with a light drizzle before finding a small church porch in the village where we sit down on the wooden bench to make ourselves a cup of coffee and discuss progress so far.
We take a few photographs as we walk and all the time we walk David speaks into the dictaphone to record our directions. I speak to add information about potential stories and histories for our Trail cards.
The hot coffee is supremely comforting with the January cold but we enjoy being out in the fresh air and elements. We have already spotted a pair of foxes earlier that morning and taken in far reaching views in an area of the Cotswolds blissfully free from crowds.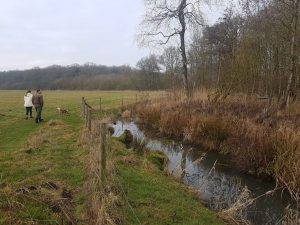 We pack up our coffee cups and walk on and call into Bourton on the Water for a spot of lunch. A hot pasty at Bakery on the Water goes down very well indeed. Bourton on the Water is a beautiful spot with 5 bridges. It can get touristy however so after our lunch and a short explore we choose to walk on towards the hay meadows and escape the crowds.
Gloucestershire Wildlife Trust are working to restore the hay meadows. We pause to read the information signs and learn more about this beautiful English habitat.
As always when we walk, we talk, chat, pause and let our minds wander. Being out in the elements is rewarding at any time of year.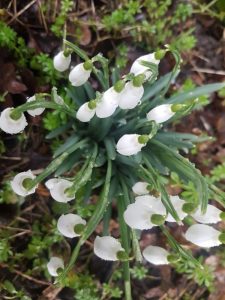 14 miles later and a little tired, we have a fantastic new trail that can be walked over several different distances. All that remains is to return to base, write up the Trail Card instructions and complete our research on the stories which Alison will add later.
The Hay Meadow can be enjoyed as part of our Journey Across the Cotswolds inn to inn walking experience from April 2019 onwards.
Email enquire@foottrails.co.uk to request a free mini brochure for Journey Across the Cotswolds with an example itinerary or email us your questions.