Alongside 3 distinct styles of independent walking, Foot Trails offers memorable, customised, private guided walks.
This is an opportunity to join founders Alison and David Howell for a walk.
During this time you will have an opportunity to draw on their deep knowledge, passion and expertise for nature, history and the region, with your own custom made walking experiences from half a day to several days.
Draw on Alison and David's deep knowledge, passion and expertise, learning as much or as little as you would like too about the area, its history, people who once lived there (David loves history and stories) or to take a mindful approach to walking and enjoy its nature, light, seasonal aspects and scenery with Alison.
Alison and David have been exploring South West England on foot for over 20 years, including 15 with Foot Trails. As well as accessing their extensive local knowledge you will enjoy a truly memorable day, being pampered (but not fussed) as you walk with flasks of hot tea and coffee, Foot Trails famous elevenses, picnic or country pub lunches and cookies on route.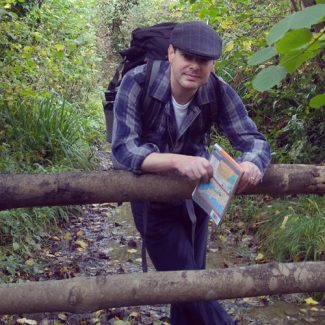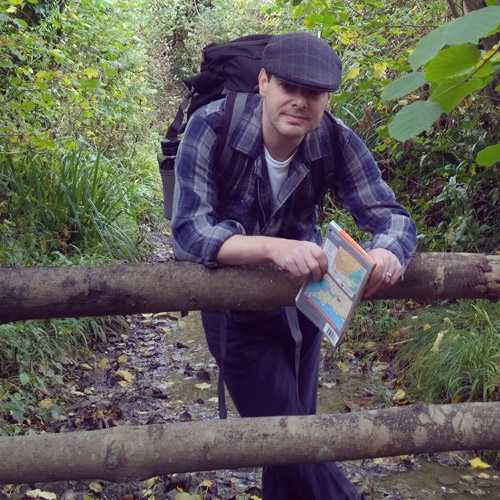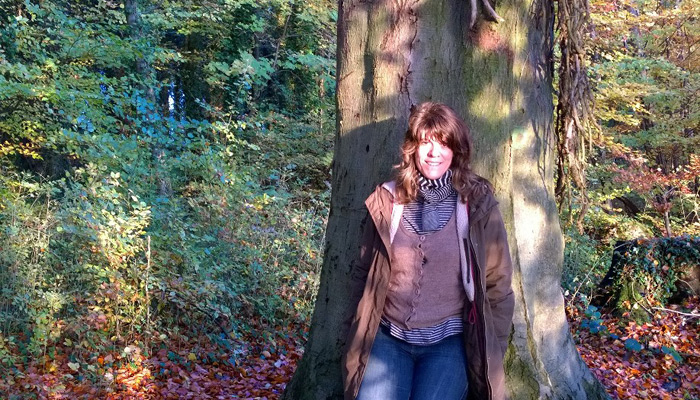 Alison and David will work with you individually to create the itinerary for your walking experience. If you are a team or company group you may like to look at our corporate page.
You can be met and welcomed at your hotel or the team can include a pick up for you to meet you and take you to the start of your private guided walk.
Alison and David have walked with guests from all over the world including Europe, the USA and Australia. And with executives and staff from companies as diverse as John Lewis, Investment companies and Mars.
You will see places that most visitors simply miss. And gain a truly local and authentic view of different places within South West England.
You can enjoy a private guided walk from one day to three days.
To find out more please contact David Howell at the Foot Trails team at enquire@foottrails.co.uk or ring +44 (0) 1747 820 626. We look forward to hearing from you and to walking with you.
Examples of our guided walks
Here are some examples of just a few of the many different private guided walking experiences you could choose from:
In one day:
Journey to the Stones – Wiltshire
There are not many who are not familiar with the name Stonehenge. But this illuminating walk of 7 miles will not only enable you to see the stones in their landscape as was originally intended, approached on foot, but you'll also hear about the mysteries of the site.
David has loved and studied the story of Stonehenge over the last decade. Find out how the huge stones got there in the first place. And how was the site used? Are stories of human sacrifice true?
As well as the immediate and wider site of Stonehenge you'll explore the river Avon valley and enjoy a picnic of local foods and goodies on route which include Wiltshire ham, local cheeses, freshly baked bread, fruits and cakes, depending on the season.
"Hi David, just to say what a lovely day we had last week on the walk to the Stones. Your research and passion for your subject shone through, and we enjoyed it tremendously. I have already recommended you to friends, by saying you brought a different dimension to an already impressive historical canvas. Once again, many thanks."
Trevor, UK
With a three night stay:
Cotswolds Autumn Glow – great for autumn (fall)
Spend three/four days and nights getting memorably acquainted with the Cotswolds. Off the beaten track, far from the crowds, Alison and David's and Foot Trails knowledge will enable you to experience a more authentic side of the Cotswolds.
With villages of Cotswolds stone, ancient churches and gorgeous countryside, walk as the beech leaves turn from green to rust. Eat hot soup warmed outside on the stove and listen to tales from The Cotswolds.
"Thank you for a wonderful four days. I do a comprehensive daily exercise program but this walking tour provides not only exercise and contributes to wellness, but provides an enthusiastic and at the same time a meditative environment which allowed me to appreciate the beauty and calmness of nature."
Leonie, Australia