Recruiting!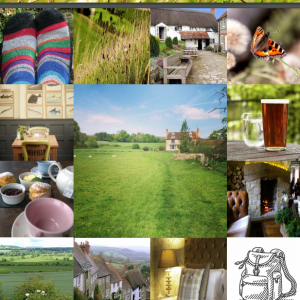 Foot Trails is a family business with ambition.
We are one of England's best loved regional walking travel companies.  Our focus is on delighting our guests, who travel to walk with us from around the globe, and on the way we have been proud to win national and regional awards with the support and efforts of a fantastic team.
Founded in 2002 by Alison and David Howell,  Foot Trails' passion is to help our guests enjoy a walking trip of a lifetime,  by being able to live life at 2 mph. We base life at our company on the values of respect, heart, simplicity, inspiration and service.
Due to exciting expansion plans and a recent opening of an office in the country we are seeking team members to join us who share our vision and values and can help us make our dreams happen.
Life in a small growing company can be busy, and will sometimes challenge you, so if you are the sort of person that can roll up your sleeves and muck in, but takes professionalism and excellence seriously and wants to grow as a person, we could be the company for you. If you are the sort of person who doesn't enjoy change and likes things to stay as they are, and would be shocked by a request to help out with the dusting, we probably aren't the right company for you.
Click here to meet our team!
Travel Sales Consultant/ Trip Planner – English walking tours (warm leads)
Salisbury SP3
Full-time
Salary: OTE £25,000
Phone interviews 25 April & 26 April 2018, Interviews in person 02 May & 03 May 2018
Join an award winning travel company that is passionate about the English countryside and delighting guests & travellers from around the globe. Foot Trails provides individual, custom made walking tours here in the heart of the South West of England.
We are looking for two Sales Consultants to expand our team and help our 'guests' find, and plan the walking holiday of a lifetime. Our guests travel from all over the world to experience rural South West England with us. They are wealthy individuals who value experience.
You will be working with warm leads (no cold calling), building a rapport, asking questions and listening in order to fully understand their wishes. You will then recommend and sell the right trip to our guest.
This is a full time position – Monday to Friday, working 1 in 4 Saturdays (day off in week to balance). You will also need to be flexible to be able to help our guests at mutually agreed convenient times in their local time zone so there will be some early evening work.
The position is based at our new country office in Berwick St Leonard near Tisbury. The location is easily commutable from Tisbury, Warminster, Salisbury, Shaftesbury, Gillingham and Mere and applications are welcome from other locations.
The role will involve –
Achieving monthly and annual sales targets whilst upholding and giving our exceptional customer service
Connecting with our prospective guests both via email and over the phone (majority email)
Ask the right questions to ascertain the needs of each unique guest
Recommending and selling the right trip for the traveller based on their needs including any extra services that may enhance their experience.
Ensuring the use of correct booking processes and procedures to ensure our delivery team have all they will need to make the guests trip a reality. Taking care of your own administration.
Performing and acting at all times with the purpose of giving each guests the trip of a lifetime
Maintaining the sales data and information to an accurate standard and in a timely fashion
Producing your own sales reports and analysing your performance with your manager to look for ways to improve sales conversions
Providing assistance and help on reception when required, directing calls to the right person or taking messages
Demonstrating a flexible attitude in undertaking the sales tasks so as to be there for our guests and demonstrating a commercial understanding.
Demonstrating flexibility too, to assist & support the team more widely as required by the business at the time
Suitable candidates will possess the following-
Quiet confidence in your abilities and ability to connect well with people from all walks of life
Be able to demonstrate a clear and genuine passion for people, sales, service, communication and the English countryside and nature
Have at least 2 to 3 years experience in an environment which is motivated by targets and preferably in a sales environment
Aim to successfully deliver warmth and perfection in the tasks they do
Have outstanding written communication skills and empathy for our guests in order to build rapport and convey to our guests their dream trip
Have an eye for detail to spot anything that might not be right
Have great  IT literacy
Have flexibility, adaptability and perseverance, as well as a positive, smiling can-do attitude
An advantage –
Experience of selling to international clients
A geographical understanding of south west England and the travel and tourism sector in the south west
Additional information –
You need to be self-motivated and conscientious as our team is small and you will need to work on your own at times
You may be required to travel within the South West region at times in rural areas and locations so a driving licence and use of own car is required and essential
A successful candidate is required to provide two satisfactory references before they can commence employment with us
We have a friendly office dog
Phone interviews 25 April & 26 April 2018, interviews in person 02 May & 03 May 2018
About Foot Trails –
Foot Trails was founded by Alison Howell in 2002. Alison created Foot Trails as at the time she felt frustrated by both the type of walking offered and the image. Alison felt that walking was more about exploring the landscape, being on foot the best way to be out there, to be apart of the landscape and to be immersed in it, away from the modern world.
Foot Trails is founded on these values, Respect, Heart, Simplicity, Inspiration, Service
Foot Trails new office is located in a refurbished former agricultural building on a country estate and offers an attractive working environment, office with biomass heating, access to country walks, a kitchen, plenty of on-site parking and break out areas.
We hold regular outdoor team meetings and promote lunchtime walks.
Salary – up to £25 000 (£18 000/ £19 000 basic plus bonuses on achieving targets giving opportunity to earn £25,000 per annum), opportunities to experience our walks and trips, personal development and growth.
Job Type: Full-time
To apply: Please send your current CV to:
Mrs Alison Howell, CEO, via enquire@foottrails.co.uk
Or by post, to arrive by Friday 20th April 2018 to Foot Trails, 9 Berwick Courtyard, Berwick St Leonard, Salisbury, Wiltshire SP3 5UA
---
Production & Administration Assistant
Salisbury SP3
Full-time
Salary: £18,000.00 /year
This vacancy has now been successfully filled.
---
Marketing & Communications Junior Executive
Salisbury SP3
Full-time
At interview, applications are now closed