Somerset takes its name directly from the Summer people – the Summer set. Nomadics, they came to the area each summer to benefit from its rich and fertile grazing land,  at a time when much of the area was an inland sea.
Take our Knights Quest and discover many ancient connections.  Peaceful trals, off the beaten track, include castles,  villages of local hamstone and a hill fort where legends of King Arthur and his knights resound.
South Somerset is a beautiful, historic and gorgeously authentic area of rural South West England. It offers a relaxed pace of life where the simple pleasures of the countryside can be savoured.  Imagine green rolling hills where sheep graze, villages of local orange hamstone and proper food, cheddar cheese, apple juice, cider and pork.
This is a Staying in One Place style walking holiday available up to 4 nights.  You will follow different and varied trails each day. Taking you off the beaten track for a more peaceful and authentic experience.
Along with the relaxing lull of the countryside you can enjoy a wealth of discoveries on your Foot Trails including Sherborne, a market town with a world renowned abbey where several ancient Kings are buried; the ancient deer park with its unique white stag and two castles.  There is also an iron-age hill fort reputed to be Arthur's Cadbury.
For a FREE example itinerary and digital brochure for Somerset Knights Quest, including pictures on the trails,  just fill out the 'Find out more?' form to your right and we'll send it to you.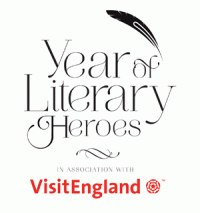 Like to find out more?
Call us on +44 (0) 1747 820 626 or complete the form below...
Join our mailing list
Receive all the latest news from us including new walks, walking and equipment tips and special offers.