A corporate Foot Trail will contribute directly to the achievement of your business goals.
Taking you and your team out of your comfort zones and into a different environment, you'll find the time and space to be inspired, achieve creative thought and step back from the day to day.
You'll facilitate your decision making and enhance relationships.
Why Corporate Walking Days?
With 15 years' award winning expertise creating walks for people from around the world, Foot Trails has been invited (and trusted) to organise and lead corporate walk events for Mars, John Lewis Partnership, Aspen Insurance, The House, brand agency Bath and more.
Benefits to employees and company:
take your team out of their comfort zone and unleash creativity
increase your team's ability to view and solve problems
reward your team
promote wellness and reduce stress
give time and focus to strategy creation or a particular challenge
be a unique way to hold a team meeting
help teams bond, talk and spend time together, naturally
Step back from the day to day and gain a clearer perspective.
Health and well-being is a step beyond health and safety. Taking care of employee well-being and health can help to improve a company's competitiveness in attracting and retaining a work force.
Each company and team are unique, so is each corporate event we plan.
Please contact Foot Trails founder Alison Howell at enquire@foottrails.co.uk today to discuss your requirements.
What you get?
A customised event that will meet your business and team needs
Your own, personal event planner, Alison Howell
Expert route creation and walk guiding with David Howell
Lunch and refreshments on route
Transport
The cover of public liability insurance for your event
First aid cover
All logistics and arrangements taken care of
Cost
From £85 per person plus VAT per day
From £275 per person plus VAT with overnight stay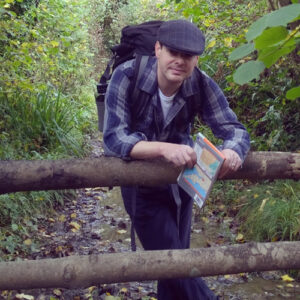 David Howell
David enjoyed a high pressured career in retail buying and traveled the world before Alison persuaded him to become a director for Foot Trails.
Over the past 20 years David has been a part of the exploration of South West England creating trails, exploring new areas and researching local stories and legend.
David grew up in the Cotswolds where he would often be found raiding the best wild plum trees or walking the hills with the family dog Meg.
David is an experienced and competent pair of hands (and boots) who will be your walk guide, trail creator and walking expert.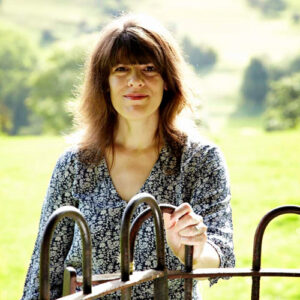 Alison Howell
Alison's business career spans 20 years.
Launching, growing and leading a business.
Insider Magazine declared her one of their 42 under 42 entrepreneurs to watch. In 2014 she won one of only 20 UK scholarships from UK Trade and Investment and studied under world leading business professors at Kellogg, NorthWestern University, Chicago USA.
More recently Alison joined companies such as Jaguar and Land Rover at The London School of Economics to discuss creating trusted brands and products with purpose.
Alison is a member of the Institute of Directors and has been honoured to be invited to both Downing Street and the Houses of Commons to share good practice for responsible business.
Benefits to employees and company
✓ Increase your creativity
✓ Gain clarity of thought
✓ See solutions more easily
✓ Create an environment for relationship building
✓ Promote wellness
Example Corporate walks
Journey to the Stones
7 mile walk with picnic lunch on route. Great for small teams, up to six people.
From £95 per person
Deep in Wiltshire
Residential experience over several days. Great for immersing in nature, gaining new perspective, getting out the comfort zone to focus on strategy creation or particular business issues. Includes sessions with Alison.
From £255 per person
As featured in
On BBC Points West
National Geographic Traveller
Lonely Planet Traveller
Los Angeles Times
Daily Telegraph and more